This Product is 100% Vegan For Your Skin & Our Planet
+128% Hydration Boost1
Fast Absorbing Hydration That Won't Clog Pores
★ ★ ★ ★ ★
LOVE THIS!
"This gel moisturizer is very light weight, cooling, and kind to the skin. Definitely hydrates my face without feeling thick or sticky afterwards. Overall great for all skin types, smells delightful."
- Whitney B. from Ohio
This Product is 100% Vegetarian For Your Skin & Our Planet
def. (noun)
TREATMENT LOTION

Watery Lotion; Skin Prep; Game Changer

It's the Perfect 1st Layer of Hydration.
Apply after cleansing.
SKIN BARRIER:
NEED THE INFO?

Your natural moisture barrier helps block impurities, pollutants, and other external aggressors from entering skin. Over time, daily stressors and age can weaken that natural barrier. As a result, we may see visible dryness, irritation, and early signs of aging.

The new, advanced Mega-Mushroom Treatment Lotion is now formulated to help strengthen that natural barrier, every day.
Consciously Formulated
At Origins, we create transformative skincare with naturally-derived ingredients that is designed to complement skin's natural activities and noticeably improves how skin looks and feels. Learn More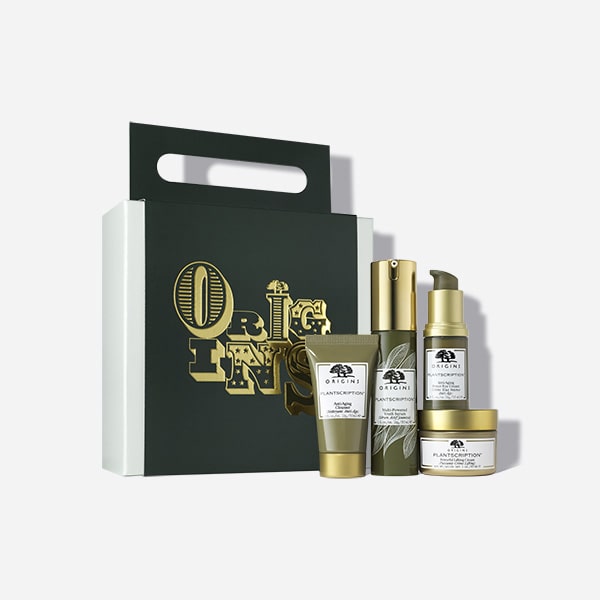 Plantscription™ Essentials To Cleanse & Plump ($166 Value)
SHOP NOW