ViSIBLY DIMINISH LINES, PORES & UNEVEN SKIN TONE
Meet Plantscription™ Retinol Night Moisturizer—the skin changer dreams are made of.
alpine flower
"Flower of Youth" thrives in extreme environments & helps boost skin's natural Collagen production.
anogeissus
Natural tree bark extract from Ghana helps enhance skin's youthful supplies of Fibrillin.
high-grade retinol
This pure & potent Vitamin A derivative helps accelerate skin's natural cell turnover.
Retinol Asked & Answered
Retinol is an incredibly potent ingredient that your skin needs time to adapt to. We recommend using retinol every other night for the first two weeks, then increasing to nightly usage.
The more you wait, the more you'll see. After 4 weeks, your skin will feel smoother. After 8 weeks, you'll notice that your lines & pores are less visible. And after 12 weeks, you'll see more even-looking skin tone.
Some amount of irritation—mild redness, a warm, tingling sensation or flaking—is normal when you first start using retinol. This is part of your skin's adjustment process & can typically take 4 weeks.
When it comes retinol, it's not about going for the highest percentage (which can be overly aggressive on skin). That's why we conducted rigorous evaluations to identify the right percentage in an optimal formula that would deliver high-performance results without compromising on comfort. We also paired it with two potent "age erasers" from nature—Anogeissus and Alpine Flower—to give you one of our most comprehensive & transformative treatments.
4 Steps to Minimize Fine Lines & Wrinkles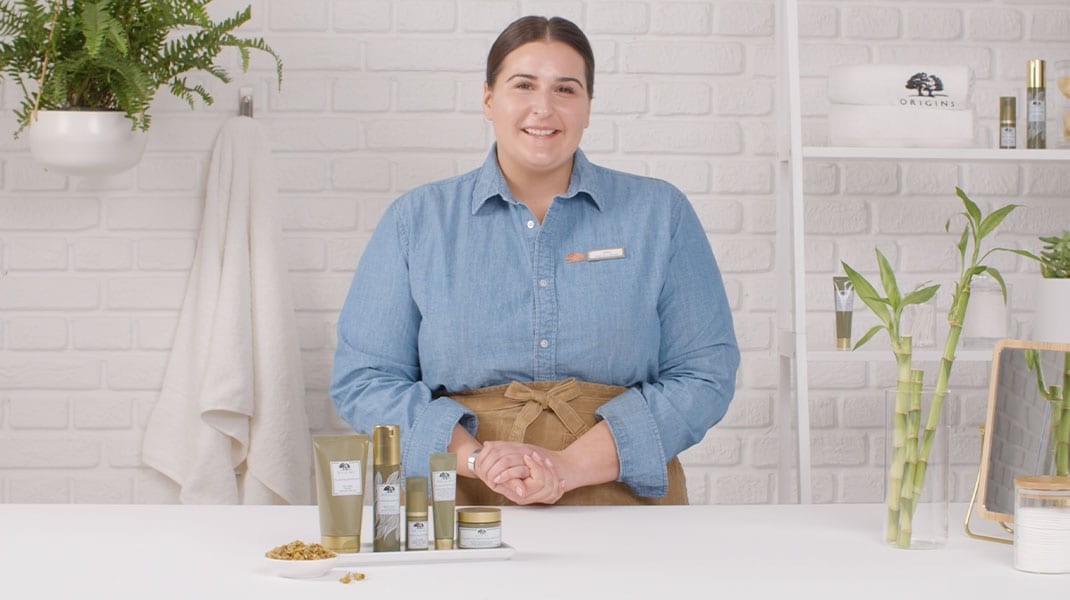 ANTI-AGING SKINCARE REGIMEN