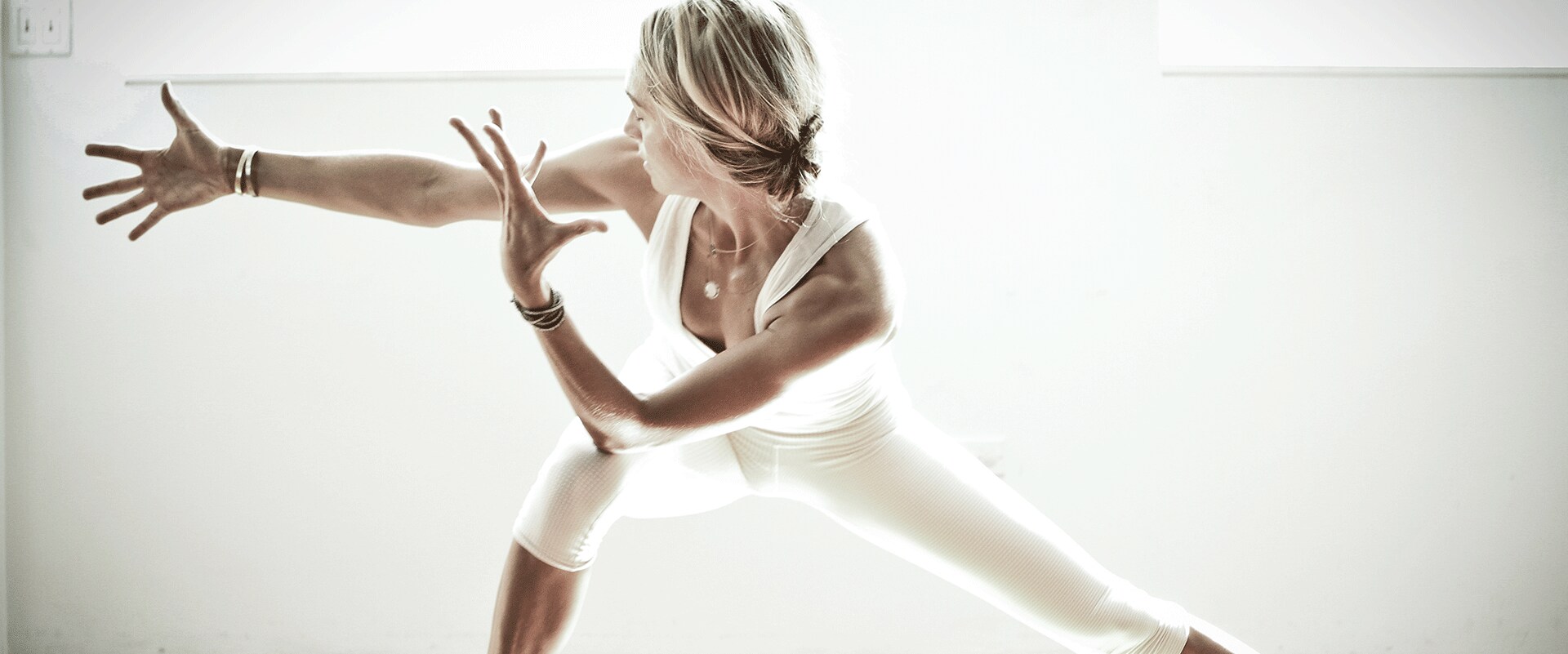 The Mind-Body Workout You'll Want To Do
By Didi Gluck
---
Many things will happen when you go to Taryn Toomey's buzzy 75-minute workout called simply The Class: You will strike yoga poses, engage in serious cardio, work every muscle and maybe even get a bit emotional. While Toomey is a certified fitness professional, she's not just out to get you to move your body more, she's on a bigger mission to "reboot our community," as she puts it. "By helping each other get through The Class, we learn that we're not alone in the world," Toomey says. "And that we're capable of doing much more than we think."
A bit of background: For seven years as a fashion-industry executive, "I was racing to yoga every night until eventually I realized I was in the wrong world," says Toomey.
She hopes will help people get in touch with themselves.
So she set out to get her yoga teacher certification. "I assumed I'd be working back in fashion afterward," she says. Instead, she loved her training so much that she decided to stick with it. And to deepen her understanding of the discipline by working briefly, but intensely, with a healer in Peru. When she got back to the US, she says, she was alarmed by how "crazy" it was to live in New York City—the pace, the stress, the lack of connection with community.
Each 75-minute session is set to music from the '70s, '80s, '90s and some current tracks. Toomey (and a handful of Toomey-trained teachers) lead attendees through a set of movements, from the soles up, meant to work every muscle. "When you move into your discomfort zone, I encourage you to listen to the kind of language that you're using to tell yourself you can't go on; chances are that's how you talk to yourself outside the gym as well," says Toomey. "I invite people to quiet the words that hold them back."
We're capable of doing much more than we think.
Then there's a cardio burst, consisting of jumping jacks, pushups, etc., meant to "clear your heart." The final part takes place on the floor. Participants close their eyes while Toomey poses questions like "How has it been for you in there?" and "What's aching?" She gives her students "permission to feel." It's this last part of class that she hopes will help people get in touch with themselves—and ultimately be more empathetic with others.
But back to getting fit. Toomey says there are several truths and untruths surrounding exercise. While it's true that you have to move it to lose it, Toomey says that if it doesn't feel good, it may not be for you. "I encourage my students to experiment with different techniques, such as cross-training or running, to find the thing they love. If you don't love it, you won't do it."
And what about those times you really just don't want to do it? Toomey says the first step is to build a great playlist (she likes Stevie Nicks, U2 & Florence and the Machine) and put on your headphones. Then, start moving, whether it's an outdoor jog or a machine at the gym. And when you start to feel like you've got lead in your legs, picture that weight lifting. Make some noise if you have to. Eventually, you'll push thru, keep at it and feel really, really good.