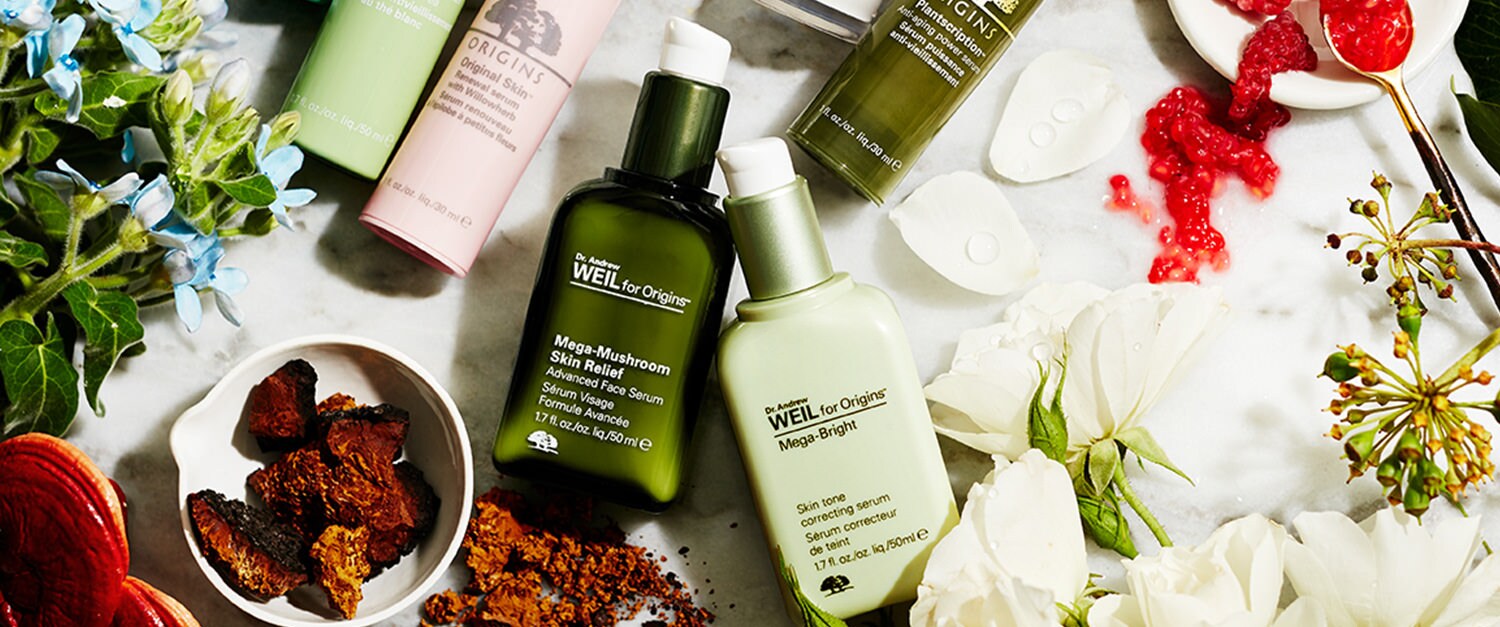 Get Skin Winter-Ready This Fall
By Tara Rasmus
---
Baby it's (getting) cold outside. But saying "bye" to cold brew & "hi" to PSLs shouldn't be the only thing that marks your official transition to fall. According to Dr. Melissa Kanchanapoomi Levin, dermatologist & clinical instructor at the Mount Sinai Icahn School of Medicine, your go-to skincare should be as seasonal as your shift from cotton to cashmere.
An avid yogi known for her holistic approach to skincare, Dr. Levin reminds us that it's important to practice "mindful skincare." Basically, pay attention to what your skin is saying & reassess its needs seasonally. Dr. Levin suggests a two-step approach:
Start With A Clean Slate
The first step: Take a break from your regimen. Go for a gentle cleanser & basic moisturizer to reset your skin. A week of this "detox" will make it easier to figure out your current skin concerns. Before freezing temps roll in & up skin stress.
It's important to practice mindful skincare.
Normal/Combination
• Get into serums. Their super-concentrated formulas offer serious skin benefits. We <3 Dr. Andrew Weil for Origins Mega-Mushroom Skin Relief Advanced Face Serum. It's super soothing & kicks seasonal redness & sensitivity to the curb!
• Go for an antioxidant rich moisturizer to help neutralize free radicals & defend skin from cold weather woes.
• Hooked on a potentially harsh treatment? Ease up in colder months to avoid unnecessary irritation.
Oily / Acne-Prone
• If heavy creams aren't for you, try a lightweight moisturizer that still packs a punch! Origins Make A Difference Rejuvenating moisturizer is lightweight, absorbs instantly & still offers major hydration thanks to a hydrasustain complex featuring Rose of Jericho, Lychee & Watermelon.
• Don't over dry or annoy your skin. Harsh treatments can strip skin & weaken its barrier. So maybe skip the daily peel for now.
• Have spots but don't want to sacrifice SPF? Sensitive or acne-prone skin types should look to newer micronized formulas made with Zinc & Titanium Oxide. They're lightweight & won't clog pores.
The fragile skin around the eyes is even more prone to drying out during the winter.
Dry
• Cleanse carefully. Try cream or oil-based cleansers for a gentle but effective clean that leaves skin comfortable.
• Moisturize like it's your job (duh). And don't forget to mask! Use an intensive hydrating mask or overnight mask for an extra helping of hydration.
• Avoid excessively long / hot baths & showers. (We know it's tough! But your skin will thank you). Plus, plug in a humidifier to add extra moisture into the air.
All Skin Types
• Dealing with dark spots? They're super common after summer sun exposure. Look for ingredients like Vitamin C, Rosa Roxburghii or Green Tea Extract to help even skin tone.
• Fine lines also tend to creep up when we switch seasons. Correct & protect with an anti-aging repair serum or night cream.
• If you've slacked on applying eye cream, you'll want to get back in the habit. The fragile skin around the eyes is even more prone to drying out during the winter! Look for ingredients like Caffeine to help wake-up & de-puff.